I had long heard about this as urban legend about the kinds of expensive strangeness you could obtain from the upscale department store, but today on my twitter feed (from a non-doller, no less), I finally saw visible proof.
In 1972, for a little over $1000, you could get a standing or seated mannequin made of yourself or someone else (with their consent of course, according to ad copy). Apparently it would even include a short voice recording. Behold!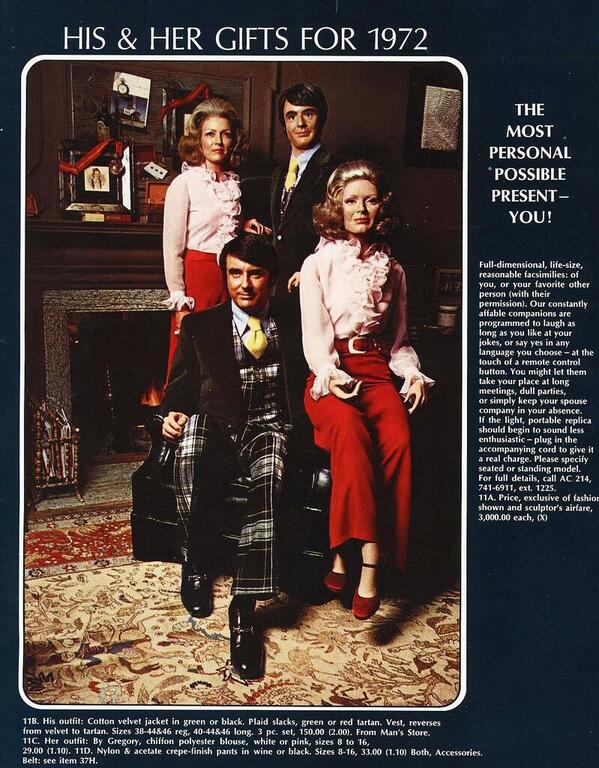 As I think about it, there is another urban legend about animation guru Jay Ward being notoriously absent from his daughter's wedding, sending a dummy of himself instead to greet guests as it played a recording of him complaining about how much the lavish function was costing him. I am putting it together that the old prankster bought one of these very items.